Elvish Language..............................................
I was overwhelmed from the the piece of writing of Tolken " Lord of The Rings" which was a more than 1000 pages legendary new form of life,earth and creatures.
Regardless the breathtaking movie based on his book, I was amazed to know that Tolken not only created a new world , he also created new languages.
One of these language - and the most interesting - is the Elvish language ( spoken by Elves of course ! ).
It is not formed of the formal English latters nor any latters of any languages.Its latters are all created from Tolken's imagination.See this Elvish word:
More details on Elvish lamguage and its branches according to the Elves ranks is here:
http://en.wikipedia.org/wiki/Elvish_language
For example the word pronounced "Galad" means "Light" ....yes, that's where the name Galadriel ( Co-Star kate Blanchitt in the movie) came from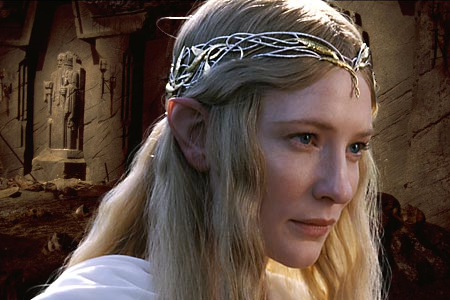 Unique,hu !!